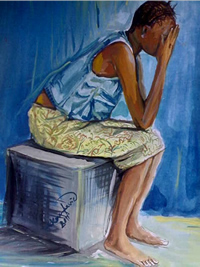 Dear friends,
On Monday the 5th of January my children Daniel, Zein and Nadia were suspended from school (
ICS
) because I, their mother, insisted on investigating the pornography allegations leveled against one of the teachers by my son Daniel and his classmates. My 3 innocent kids have been victimized because one of them reported a wrong which I brought forth. I would appreciate your support and advice in processing action plans to best resolve this issue thereby ensuring positive results for our children. Whistle blowers should not fear retribution and our children must be free to speak out on any hurt or ill. I shall display the pornography evidence to a few discerning mothers today at my office at no 8e thaba tseka street, off Adetokunbo Ademola crescent. Wuse 2. (
near the British village
) at 6pm.
Thanks and I appreciate you ...
Natasha