Abuja — AHEAD of 2015 Presidential election, chairman, Northern States Governors' Forum, NSGF and governor of Niger State, Babangida Aliyu said yesterday that former Vice President Atiku Abubakar remains the best president Nigeria as a country was yet to have.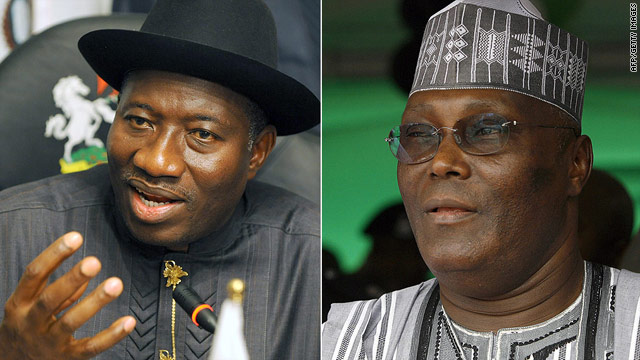 Speaking yesterday at the launch of the book, titled, "Landmark Constitutional Law Cases in Nigeria 2004-2007: The Atiku Abubakar Cases", at Shehu Musa Yar'Adua Centre, Abuja, Governor Aliyu who described Atiku Abubakar as one who could not be pushed aside when he was Vice President, however stressed that he had an understanding with his former boss, Former President Olusegun Obasanjo, hence any memo which did not have the backing of the former Vice President was considered dead on arrival, adding that each time he nodded his head at Federal Executive Council, FEC meetings, the memo scaled through and when he does anything to the contrary, the memo dies.
Governor Babangida Aliyu who urged any politician who wants to contest for any election, being it Councilorship or Presidential, must budget for it and for the courts, adding, Atiku is "the best President Nigeria is yet to have."
Meanwhile, the Special Guest of Honour of the event, President Goodluck Jonathan was absent, even as no one represented him.
Speaking at the event, the Chief Host, Former Vice President Atiku Abubakar who noted that with his case, governors can now dump the party where they were hitherto elected for another party like what happened on Tuesday where G5 Governors dumped the Peoples Democratic Party, PDP for the All Progressives Congress, APC .
According to him, the privilege of leaving the PDP without any persecution from 'above' was one of the dividends of the persecution he passed through as the Vice President, just as he said that other gains which could be attributed to his ordeal as the Second in Command under the Olusegun Obasanjo's government between 1999 and 2007 include the inability of the Independent National Electoral Commission to disqualify candidates duly nominated by political parties, among others.
The former Presidential aspirant on the platform of PDP who called for strict adherence to rule of law, however hailed the judiciary, adding, "Today INEC can no longer disqualify candidates that have been duly nominated by their political parties. Today we know that a sitting president or governor may choose to humiliate his deputy, but he cannot remove him from office. The constitutional provision on that has been affirmed by our courts. Today, governors who are elected under a political party can freely defect to another party without persecution