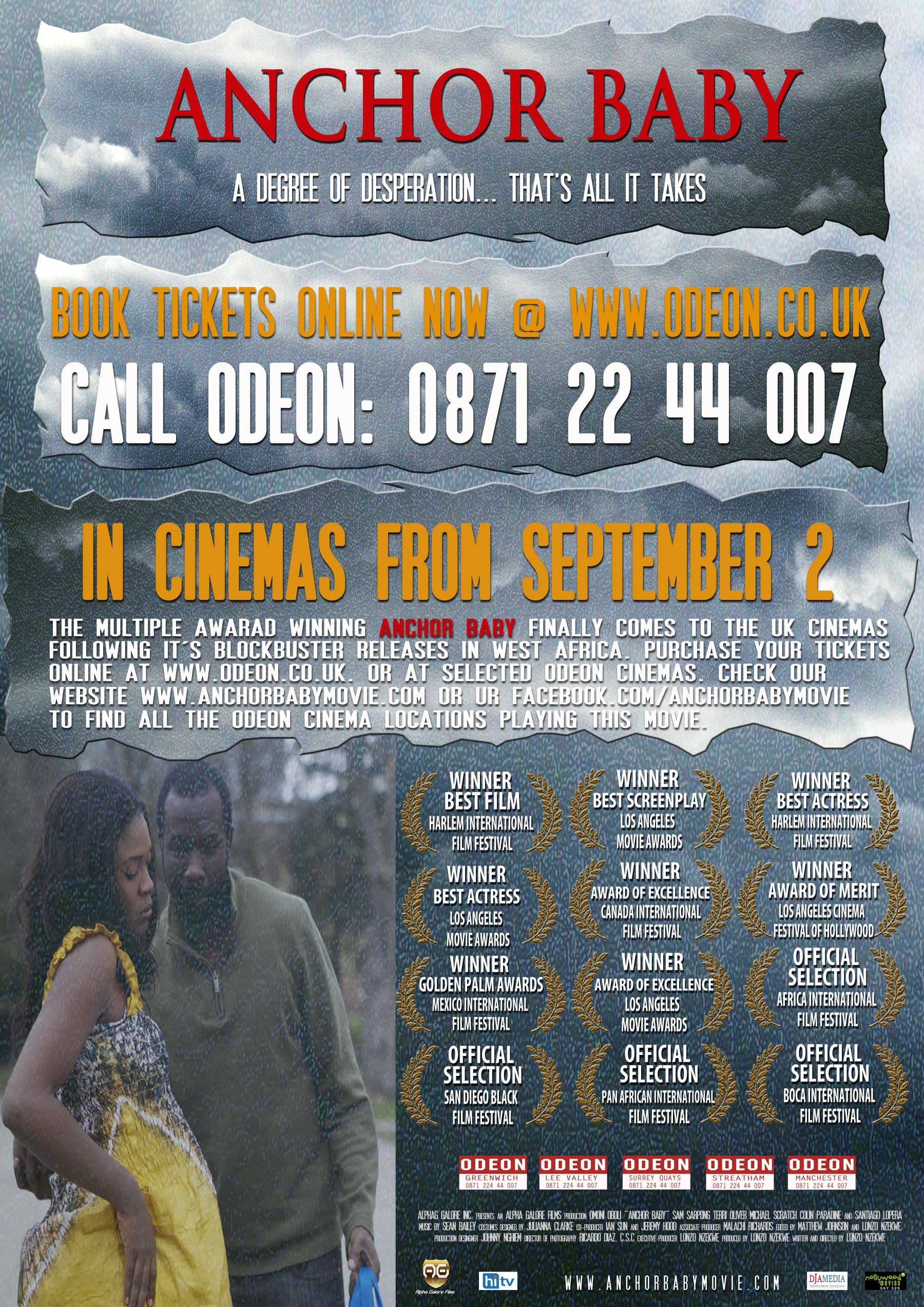 Event:
The UK celebrity premiere of the multi award winning film - Anchor Baby
Date: Tuesday, 30th, August, 2011
Venue: Odeon Cinema, Bugsby Way, Greenwich, SE10 0QJ
Time: Red Carpet - 7pm prompt, Screening - 8pm.
Red carpet Guests Expected
: The Cast & Crew of Anchor Baby & celebrities from the UK & African entertainment scene.
Tickets: £15.
(Pls note: premiere tickets will not be sold at the venue on the day. All premiere tickets must be purchased in advance.)
Tickets can be bought online at
Anchorbabymovie.com
or by calling
+44(0)7946811253 .