 We're not asking for a lot here — only that two female titans join forces to make the world of pop culture implode. Last weekend Nicki Minaj announced that she would delay the release of her single, "
Anaconda
," for a few more days, adding that we'd find out "why," soon enough.
Now, according to
HipHopWired
, it's sounding like that "why" is because she needed some more time to get a Beyoncé feature on the track. We'll repeat that…a Beyoncé feature on Nicki Minaj's new single.
Laaawd
.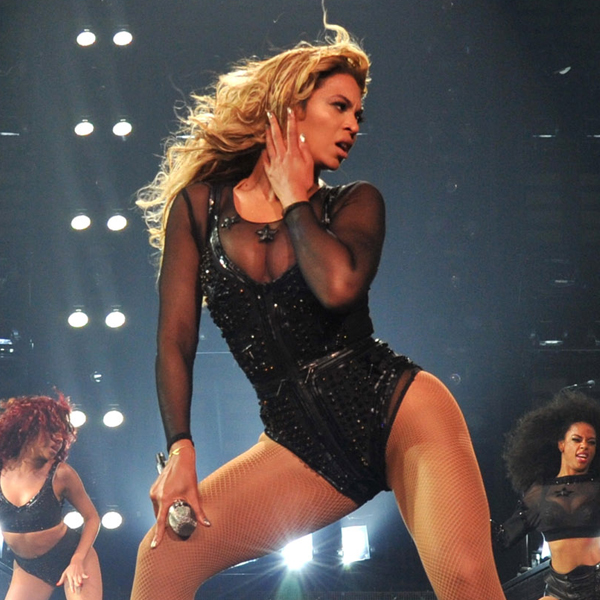 "My darlingz, I've pushed the release of Anaconda to next week, Monday 8/4,"
she told fans, coyly
. "I promise you will understand why before the week is out. Loveeeeeeee uuuuu."
Nicki has expressed her admiration for Bey in the past, revealing that her wishlist for dream collaborations is pretty short and straightforward. "My fans want a Beyoncé collab," she said during an interview with "The Breakfast Club"
back in 2012.
"That's the only one.""
And if we rewind a little further, in 2010 she told
US Weekly
the same thing. "I've worked with just about all my dream collabs, like I've worked with Jay-Z and I've worked with Kanye and I worked with Rihanna and I've worked with Eminem," she said. Those were at the top of my list. Now that I've done that, probably the only one on my list that I haven't worked with that I'm really, really excited about is Beyoncé."