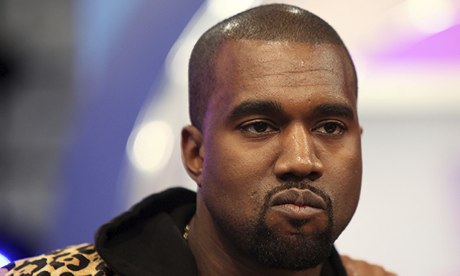 Kanye West is back to his ranting best – with Louis Vuitton in the line of fire. Speaking to US radio station 92.3 Now yesterday, West called on all fans in New York to boycott the label until January. This came after the head of the French house, Yves Carcelle, reportedly refused to meet the hip-hop star while in Paris. "I said: 'Let me explain to you why you need to meet with me,'" he told the radio host. "'Everybody in New York City right now don't buy any Louis Vuitton until after January.' Now do you want to meet with me? Influence. They think that I don't realise my power."
West's interpretation of his own influence when it comes to fashion is no doubt inflated – but it does exist. His switch from a partnership with Nike, to one with Adidas, got almost as much coverage as when a football team makes the same switch, and he's in with the cool corridors of fashion. For the birth of West's daughter North, designers from Céline and Givenchy sent miniature designer goods, and he collaborated with Maison Martin Margiela on his tour wardrobe. A tiny range he produced with cult French brand APC in July sold out almost instantly.
On the other hand, West's fanboy obsession with fashion can be a bit cringeworthy. He famously interned at Fendi, even reportedly, going on coffee runs for the Italian brand. His own line – shown on the catwalk in 2011 – didn't exactly garner great reviews. West's latest campaign seems to be positioning himself as a brand. Talking about his Adidas deal, he said he would be "bigger that Wal-Mart". Perhaps this Vuitton boycott is the latest step towards that.